As JOOR continues to build out an ecosystem to fuel the growth and advancement of brands and retailers, we are excited to introduce a simplified free and paid tier for both brands and retailers on the JOOR Platform. JOOR Lite and JOOR Pro. JOOR Lite offers basic functionality for brands and retailers.
JOOR Pro and JOOR Lite for Retailers:
For retailers using JOOR Lite, they are able to access collections and place and manage orders with their Pro brands all in one place, and at no cost. To get a detailed overview you can view the image below: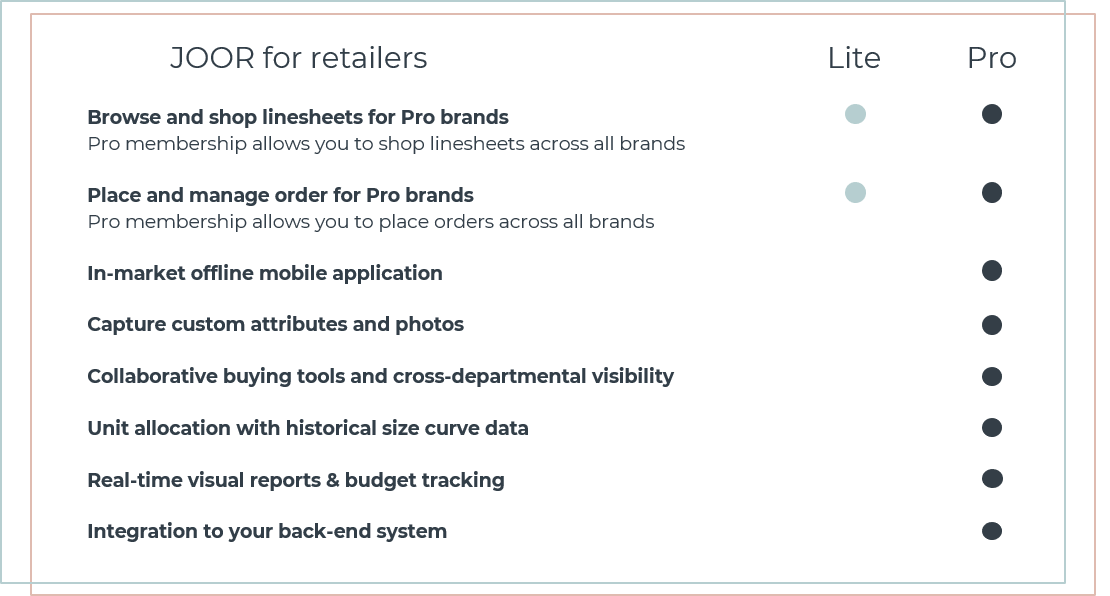 JOOR Pro and JOOR Lite for Brands:
Brands can upload, view, edit and share linesheets with retailers exclusively using JOOR Pro.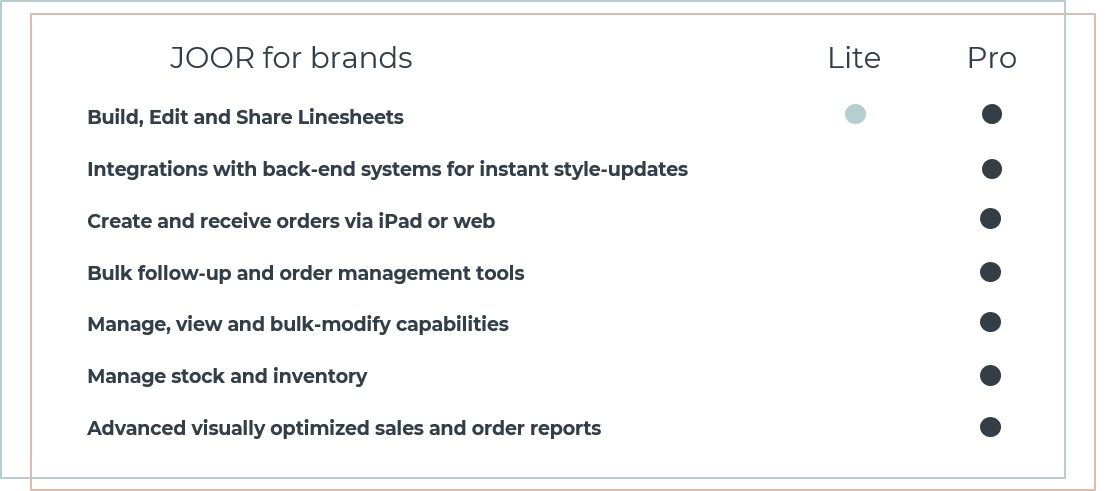 JOOR Pro offers advanced features and functionality for both brands and retailers. The increased visibility, flexibility, performance and analytics are perfect for businesses who want to drive operational efficiency, capture, aggregate and leverage powerful sets of data and ultimately expedite the growth of their business.
If you have any questions about JOOR Lite or Pro, feel free to email support@jooraccess.com