Everyone has been yearning for a little post-pandemic makeover, and our retailer homepage is no exception. Based on feedback from our retail partners around the world, we gave this dashboard a major overhaul to create a beautifully designed, easy-to-navigate hub with everything retailers use most right in one place. Welcome to our new Retail Centre.

Stay in the know
We placed three main notifications in the top navigation, so you can move to your most important items of business first.
1) Connection requests—never miss another request to connect again. This clearly marked tab makes it easy for retailers to find and accept requests from brands that want to connect, and find brands you're interested in learning more about.
2) Messages—send in-platform messages and keep all of your communication in one place.
3) Profile status—see at a glance how complete your profile is. If it's still a little bare, this is a great reminder to add more imagery and information. A well-rounded profile shows brands that you're a great fit to partner with

Learn what's new
Retailers can see the latest happenings on rotating banners that welcome you to the page. Splashy and visually appealing, the banners fill you in on new events, webinars, virtual trade shows launching on JOOR Passport, and must-see site features, so you'll always know about the latest and greatest happenings as soon as you log on.

Shop with tools that make life easier
Click through to line sheets and Edit presentations that brands have shared with you, right from the Retail Centre. Buyers can also quickly find existing orders, including the most recent ones to manage and approve—saving you time and making it easy to take care of the most essential tasks on your to-do list.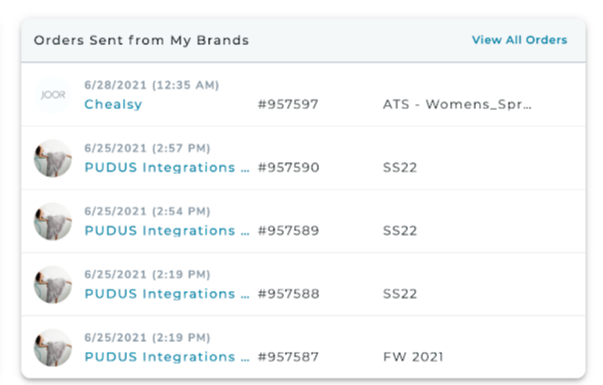 Find your favorite brands (and some new ones, too)
Scroll down to see all of your recently favorited brands in one central place. This allows you to effortlessly remember and review brands you were interested in, and their profile is just a click away. Underneath, you'll find brands that are new to JOOR, making it easy to stay in the know—and perhaps identify a potential new brand partner.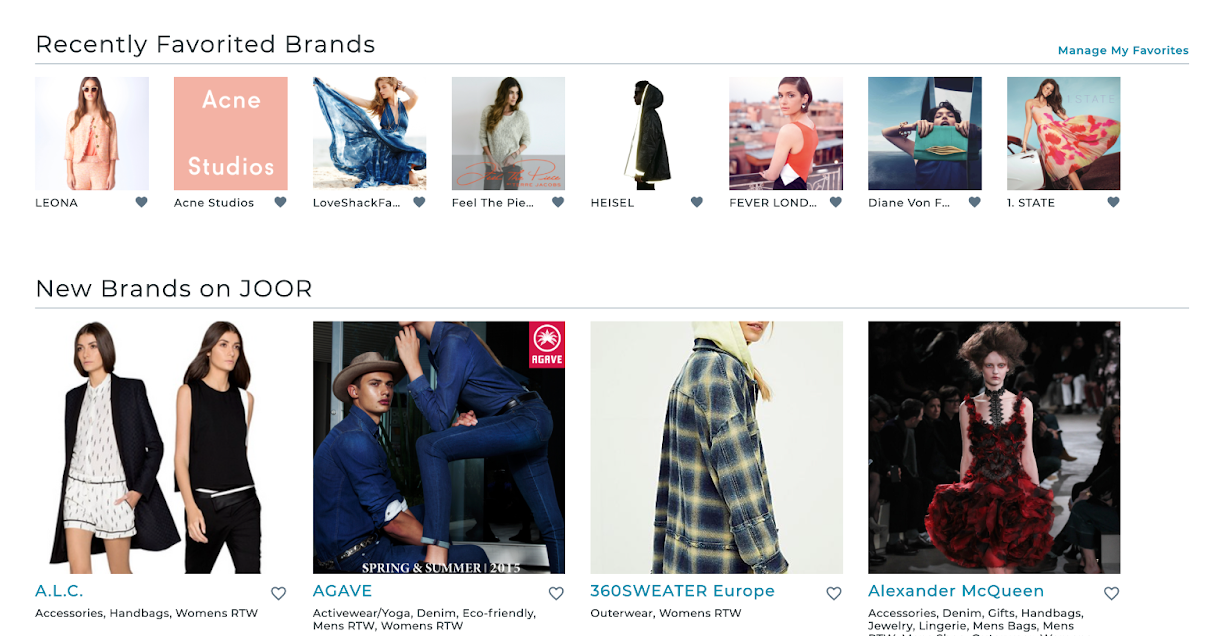 With a clean, streamlined design, we created the Retail Centre with you in mind— incorporating retailer feedback to put what you need right at your fingertips in an easy-to-use dashboard. It's just one more way JOOR strives to create the best possible user experience.
Log in to your account & request to see it live today!